All-New, All-Different Avengers #2 Preview
Part two of the origins of the newest Avengers team of all comes out this week, so here's an early look at it! It's All-New, All-Different Avengers #2!
The Avengers are dead–long live the Avengers! Earth's Mightiest Heroes–Captain America, Thor, Vision, and Iron Man–are living separate lives, not tied to any team–but when a threat from beyond the stars targets our world, fate draws them together once more, alongside Nova, Ms. Marvel, and Miles Morales a.k.a. Spider-Man!
http://www.comicbookresources.com/comic-previews/all-new-all-different-avengers-2-marvel-comics-2015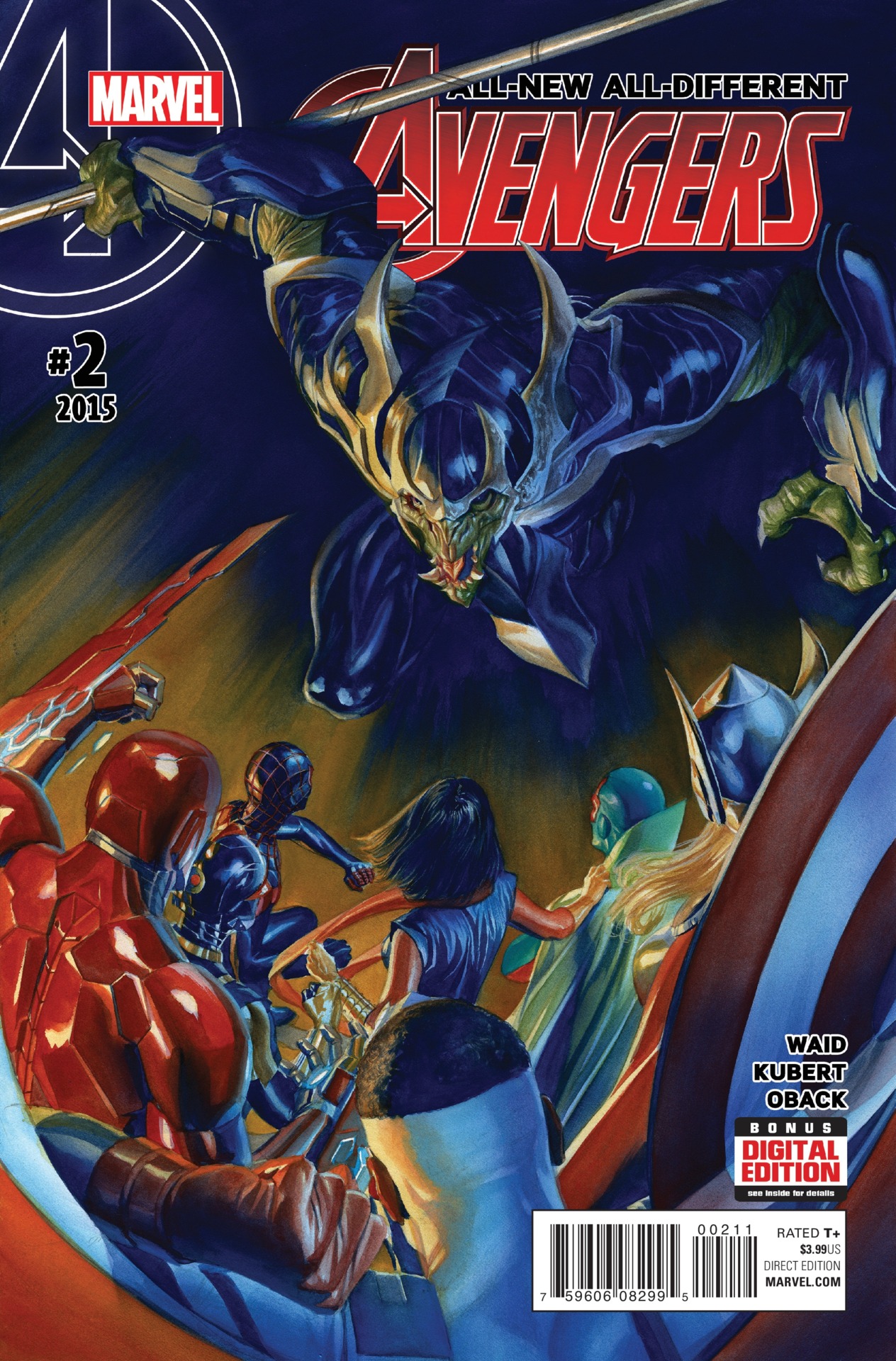 Posted on November 30, 2015, in Comic Books and tagged Adam Kubert, Alex Ross, All-New All-Different Avengers, All-New All-Different Marvel, All-New Captain America, Iron Man, Jane Foster, Kamala Khan, Mark Waid, Miles Morales, Ms. Marvel, Nova, Oscar Jimenez, Sam Alexander, Sam Wilson, Sonia Oback, Spider-man, The Mighty Thor, Thor, Tony Stark, Ultimate Spider-Man, Vision. Bookmark the permalink. Leave a comment.