Daily Archives:
May 9, 2016
Welcome back to Marvelous May, as the second round of the tournament continues! Next up, we've got Jane Foster, AKA Thor, vs Jessica Drew, AKA Spider-Woman!
What's hilarious about this match-up is…remember what I posted at the end of Jane's match-up with Quake?
Okay…I swear I wasn't thinking of the possibility of this fight happening when I picked out this picture. I was not setting up for a joke with this, it just kinda happened. In fact, I feel bad that I didn't set up for one, because I feel like I should have one here, and I got notta. lol
Anyway, with that outta the way, can I just say, for the record, how glad I am that Spider-Woman has a new costume nowadays? Her old costume was pretty much a punchline by the time she'd finally switched to the new one. In fact, it had gotten to the point where it was addressed IN UNIVERSE!
Granted, I have NO idea how she managed to fit into her new costume when she was pregnant. Granted, the jacket was oftentimes seen undone, but not always. At that point, she had to be bigger than me, and lemme tell you something: Unless her costume is made out of some super-stretchy material that I am not aware of, there is no Goddamn way I could EVER be able to get into her costume. I would probably break the zipper of her jacket trying to fit it around my root beer gut belly. I'm a big person. And she was PREGNANT. She had a whole other person inside her. HOW DID SHE DO THIS???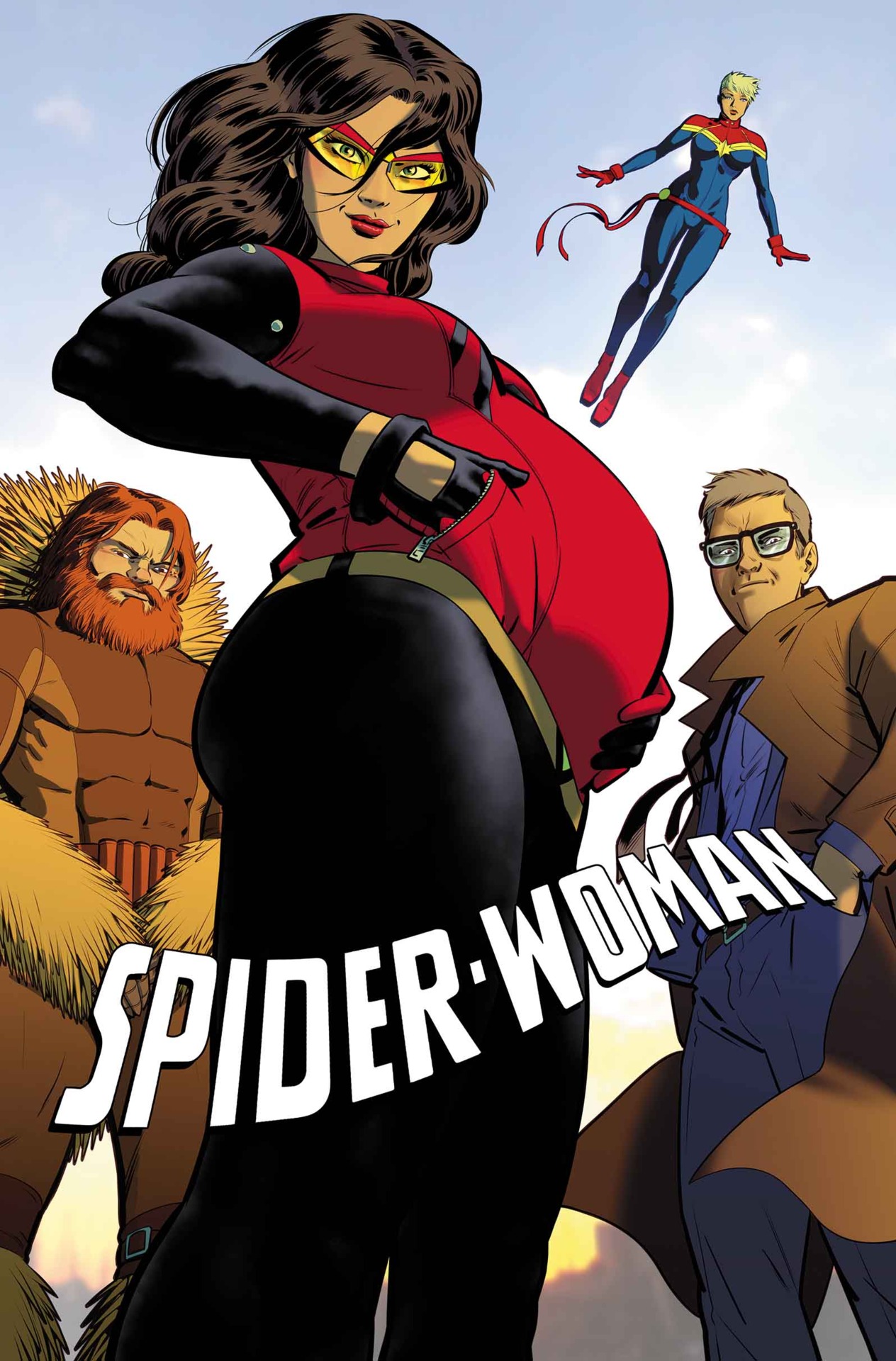 Speaking of new looks…has anyone else noticed how Thor Odinson, after losing Mjölnir, has basically become 90's Aquaman? Seriously, look at them: The same beard and long hair, the loss of part of their left arm (granted, a little more in the case of Odinson), a somewhat gruffer attitude, and so on. And I'm not even saying that as a negative, either. It actually really works for him. And I gotta say, loving how he opted to replace his arm with a prosthetic made of the same material that went into the construction of the hammer. And yeah, I know, with recent events, it's looking like they'll finally solve the issue of the hammer by having him obtain the Ultimate Universe Mjölnir. I'm in favour of this, honestly, since it validates both Thors instead of one over the other.
Anyway, that's all I wanted to talk about. And yes, from here on out, expect me to shoot the random shit in these articles now that I've already given the basic histories of the heroines. With that said, you can check out the links below to learn more after voting for who you think should win this match-up. And be sure to check in next time as we see who will battle in the third match of the second round. Ja né!
http://marvel.wikia.com/wiki/Jane_Foster_(Earth-616)