Daily Archives:
May 4, 2013
Iron Man, cheerleader zombie slayers, princesses, Batman, Superbabies, Angry Video Game Nerds, and frakking DOMO! All this and more were at GameZilla for Free Comic Book Day.
Also, since it's late and I'm tired, I'll go over what I bought tomorrow. lol Ja né!
Once again, dear friends, I hope you have anaesthesia on hand, as we are about to dive into…
Y'know, a word that gets tossed around in comics a lot lately is 'iconic'. Specifically, what characters qualify as iconic. And I don't mean their aliases, I mean the people behind the masks. It seems to be used to justify a lot of decisions made with the New 52. Like, "Hal Jordan is the Green Lantern serving on the Justice League because he's the most iconic Green Lantern", or "Barry Allen is the only Flash because he's the most iconic Flash", or "Barbara Gordon was made Batgirl again for the New 52 because she's the most iconic Batgirl"…Well, okay, I should be fair, it's not JUST the New 52 that does this. Take Injustice for example. Barry Allen is The Flash, Hal Jordan is Green Lantern, and guess who just got confirmed to be in the game as DLC?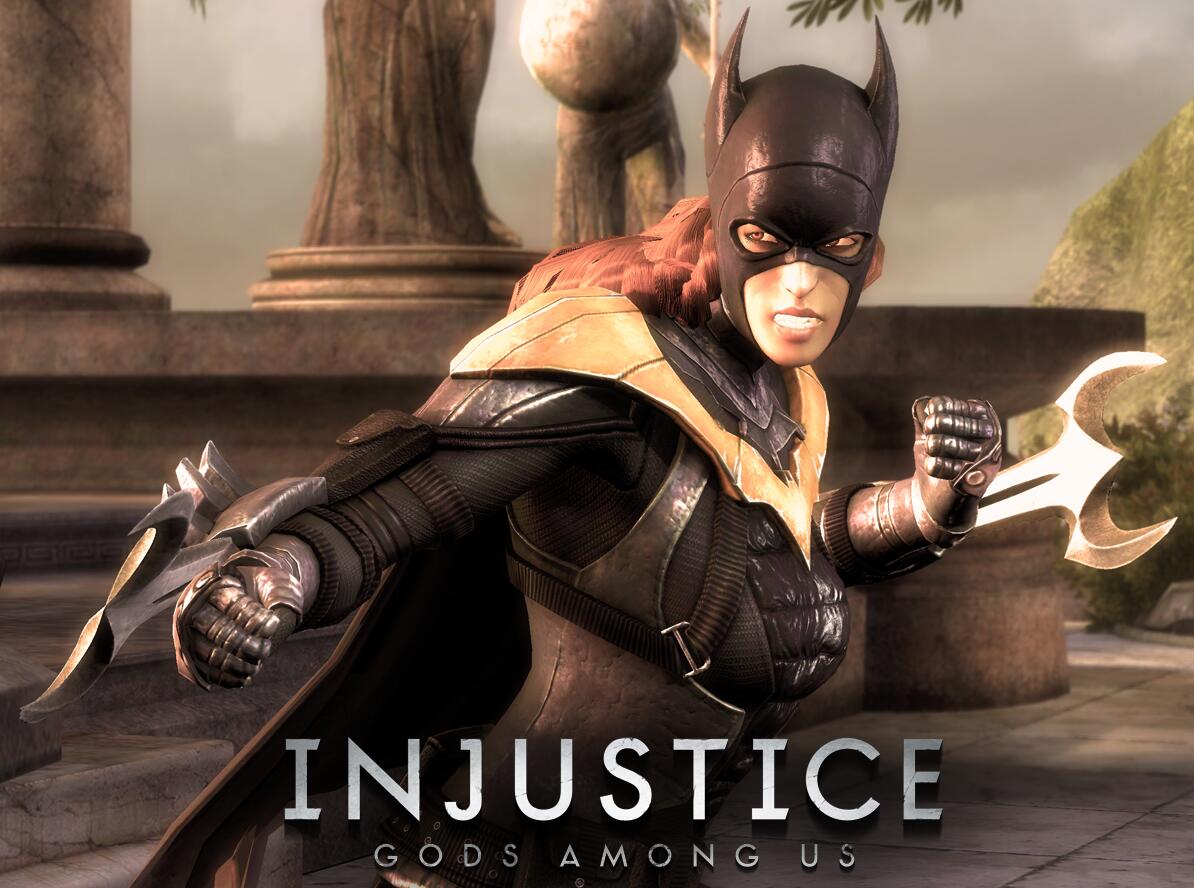 Based on what I can tell, iconic in this sense means they were the first to serve as these aliases in the modern DC universe, and by that, I mean what was previously known as New Earth (created through the events of Crisis on Infinite Earths) and is now Prime Earth (created through the events of Flashpoint). My guess is that this means they're the ones most people are most familiar with as these heroes. I'm sure that a lot of people feel that logic is justified, and I can definitely see how they would think that…despite how wrong it is.
Okay, bear with me here: You guys know how my favourite Batgirl is Stephanie Brown, right? Well, while she's my favourite, I don't know if I'd really call her the most iconic. For me, and this is just me personally, I think the most iconic Batgirl would be the one who has made the most impact by her presence, and when I think that, I think Cassandra Cain. And why do I feel she made the most impact? Well, aside from her uniqueness as a character, how she operates as Batgirl, and also that her costume is VERY different from Steph and Babs', she was also the first Batgirl to get her own solo series that lasted longer than a single issue. In fact, Cass' Batgirl title lasted 75 issues. Steph's didn't even make it half that amount.
But there are other reasons I consider the logic of the "this character was the first to be this hero, and that makes them the most iconic" to be wrong. As I said, I think the reason for that is because they're generally the one people are most familiar with…except that's not always the case. Depending on what comics you read and when, you might be more familiar with John Stewart or Kyle Rayner as Green Lantern than Hal Jordan. Or say you got into comics through the cartoons. In that case, you were likely more familiar with Wally West as The Flash than Barry Allen. Or perhaps you only started reading comics with the New 52. Under that situation, you're probably more familiar with Damian Wayne as Robin than Dick Grayson or ANYBODY else who came before him. God help you if you got into comics through the Joel Schumacher movies, though. Then you'd think Mr. Freeze was an Austrian who spewed ice one-liners, and Bane was some random thug they stuck in a luchador mask and pumped full of crap that made him a mindless brute.
There is a third reason I find that logic to be bunk, specifically as it pertains to the New 52: If the characters were chosen based on their iconic stature of being the first to assume the mantle of certain heroes, then why is Bart Allen in Teen Titans as Kid Flash? Now before anyone suggests this is an attack on Bart Allen, you can relax, I have no issues with the character whatsoever. I'm just wondering why it's him to assume the position of Kid Flash instead of Wally West. Or heck, why is Cassie Sandsmark operating as Wonder Girl instead of Donna Troy? Again, nothing wrong with Cassie, I just find that the meaning behind these choices is very warped and confused when you consider her presence here.
Do you see where I'm going with all of this? Basically, the word iconic is used to explain certain character choices, but the meaning behind iconic is constantly changed to mean whatever the individual(s) in charge want it to mean. And honestly, if yer going to go that route anyway, why not just say "We picked who we liked"? Because I get it, you had a limited number of spots to utilize with the massive roster of characters you had available to you, you got overwhelmed, and you knew that no matter who you picked to get into these stories, you'd piss somebody off. So why not just tell the truth and say you're sorry? I don't get that.
Anyway, that's my two cents on this particular matter. Feel free to add your own, and I will be back later today with my vlog from Free Comic Book Day and my latest What I Bought Today. Ja né!
Posted in Comic Books, Tales of Dumbassery
Tags: Barry Allen, Bart Allen, Batgirl, Cassie Sandsmark, Comics, Damian Wayne, DC Comics, DC Universe, Donna Troy, dumbass, Flash, Green Lantern, Hal Jordan, Iconic, John Stewart, Kid Flash, Kyle Rayner, New 52, Tales of Dumbassery, Wally West, Wonder Girl